Wellsville is a program of WellFit Incorporated a 501c3 non-profit organization committed to educating, entertaining and empowering children and their families to L.E.A.P. – Learn, Embrace and Actively Practice – optimal health in mind and body.
Recipe of the Month
"Coolicious" Chicken Salad Wrap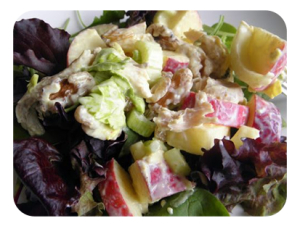 Enjoy a new healthy meal that is quick and easy to make each month. You can also view recipes from previous months.